"What have I done for a living? That seems to be the crux of what everybody wants to know," laughs James Goldstein as he stands in the bedroom of his iconic John Lautner-designed home in Beverly Crest, just above Beverly Hills. This time, the descriptor rings true — the plate glass windows and cantilevered concrete pool deck are recognizable from numerous contemporary movies and fashion ad campaigns. Last month, Goldstein, who's nearly as familiar as his home due to his regular courtside seat at L.A. Lakers games and perch at Paris Fashion Week parties, revealed that he'll be donating his spectacular estate to the Los Angeles County Museum of Art. Tonight, LACMA will celebrate the gift with a party there.
The eccentric Goldstein, who is never seen without his signature custom-made python hats and exotic leather jackets, has long been a fixture among fashion folk — though few know his story. "I've acquired this reputation as being the mystery man, which I get quite a kick out of, but it hasn't been anything intentional. I just have fun with it." He continues, "I'm really not that secretive about myself. If people ask the right questions, I'm open to answering them."
His famous home, which has appeared in films such as "The Big Lebowski" and "Charlie's Angels: Full Throttle," has also played host to many private parties and photo shoots over the years since he purchased it in 1972. The space features a lush tropical garden, tennis court (Maria Sharapova shot her last ad for Tag Heuer here; that image now hangs in the balance with her contract), entertainment complex and — most notably — a James Turrell skyspace.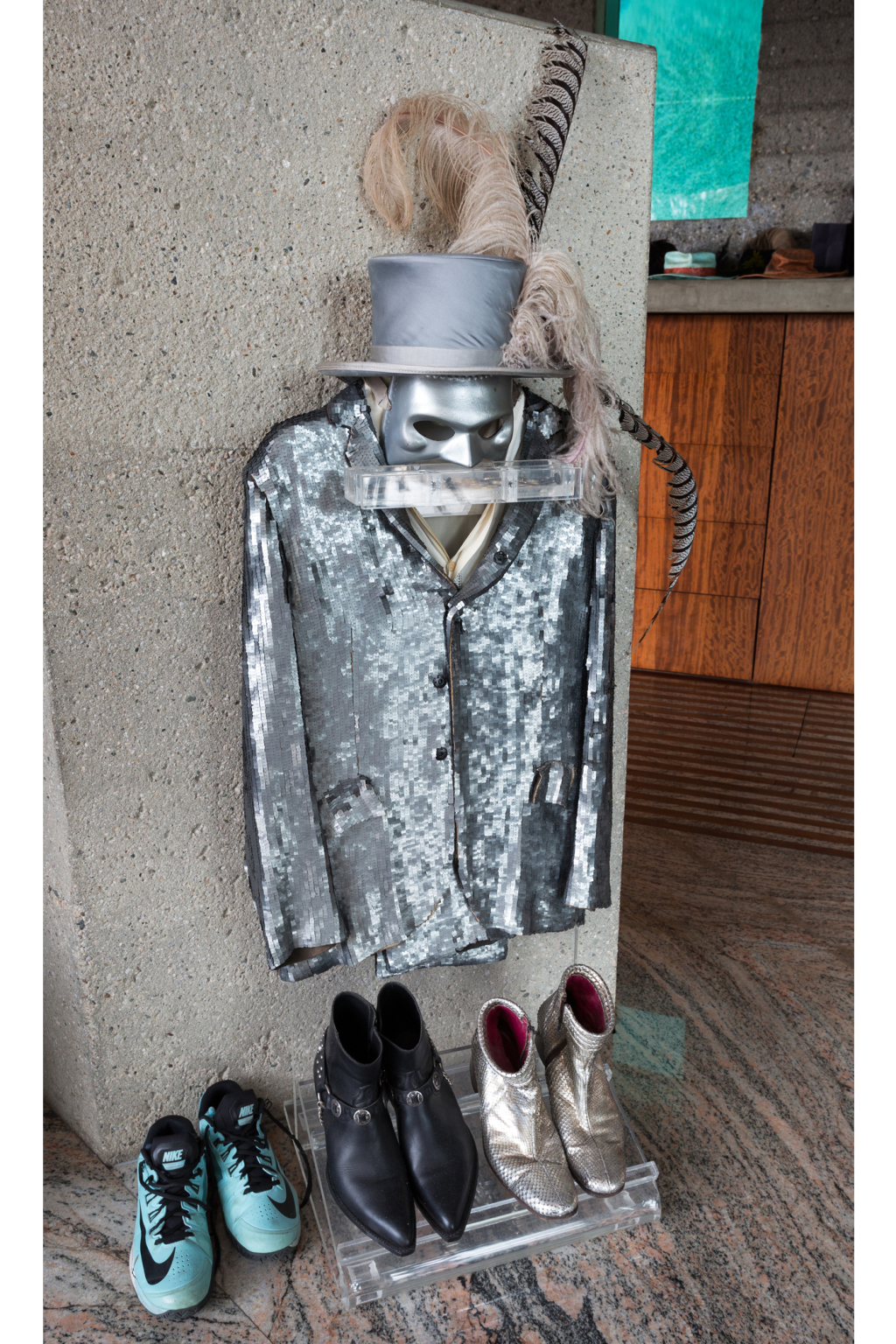 In addition to the property, Goldstein will be donating the home's contents, which include an iconic 1961 Rolls-Royce Silver Cloud, various works of art by Ed Ruscha, DeWain Valentine, Bernar Venet and Kenny Scharf, and his entire wardrobe, including custom-made hats and hundreds of jackets from designers like Balmainand Jean Paul Gaultier.
"I think my house is certainly one big part of my legacy, but when it comes to fashion, I'd like to be known as someone who isn't afraid to try something different," he says while opening his expansive, mechanical, rotating closet reminiscent of the one featured in "Clueless." "I try to get a new wardrobe every fashion season….I recently built another closet the same size as this — also with a rotating track because I ran out of room in this one for all my new clothes."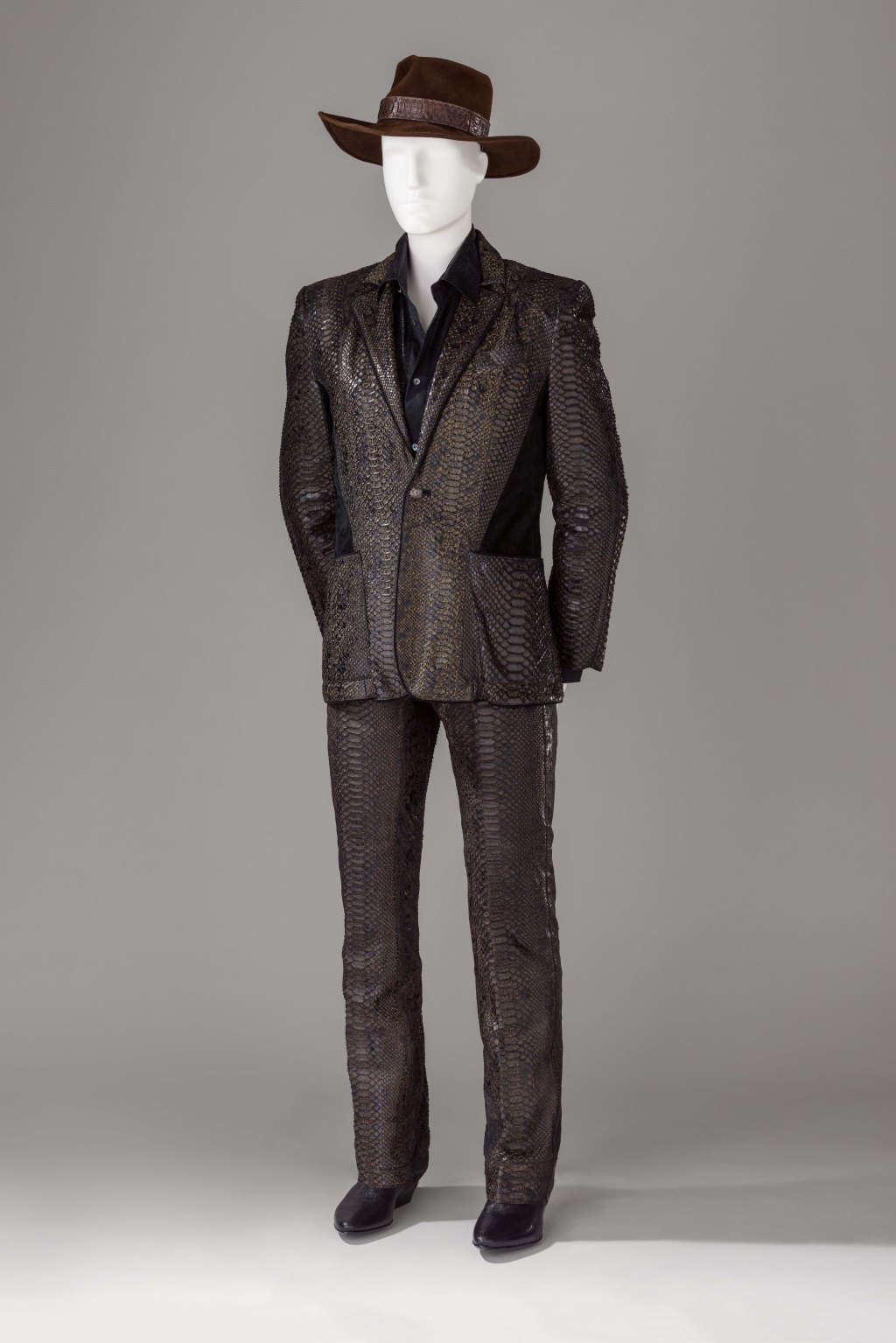 Due to his elaborate collection, Goldstein also has a piece — a python Roberto Cavallisuit — featured in LACMA's upcoming "Reigning Men" exhibit, which opens April 10. "It was beautifully crafted and certainly a special piece, but I feel that they could have done 75 percent of the show out of my own closet," says Goldstein, whose love of fashion led to the launch of his own women's wear line, James Goldstein Couture, in 2013. "I'm hopeful that some day — especially now with my close association with LACMA — that they will do a show just of my clothing. I think it would be very successful."
LACMA chief executive officer and Wallis Annenberg director Michael Govan says he couldn't be happier about the endowment. "When Jim was thinking about how he was going to keep this alive, he came to me and said, 'Would you be interested in taking care of the house?'" Govan explained, while noting that this is a new area of collection for the museum and will include the maintenance and preservation of Goldstein's landmark home, which will eventually be open to the public. "That was about three years ago, so we began a long conversation about how we would do it and what was important to him."
As for how exactly the Wisconsin-born social figure acquired such wealth, Goldstein shrugs off the question, "I've made some investments in California. There's nothing too interesting or exciting about how I've earned money to be able to do the things that I enjoy. It's pretty routine. There's thousands of other people doing the same thing."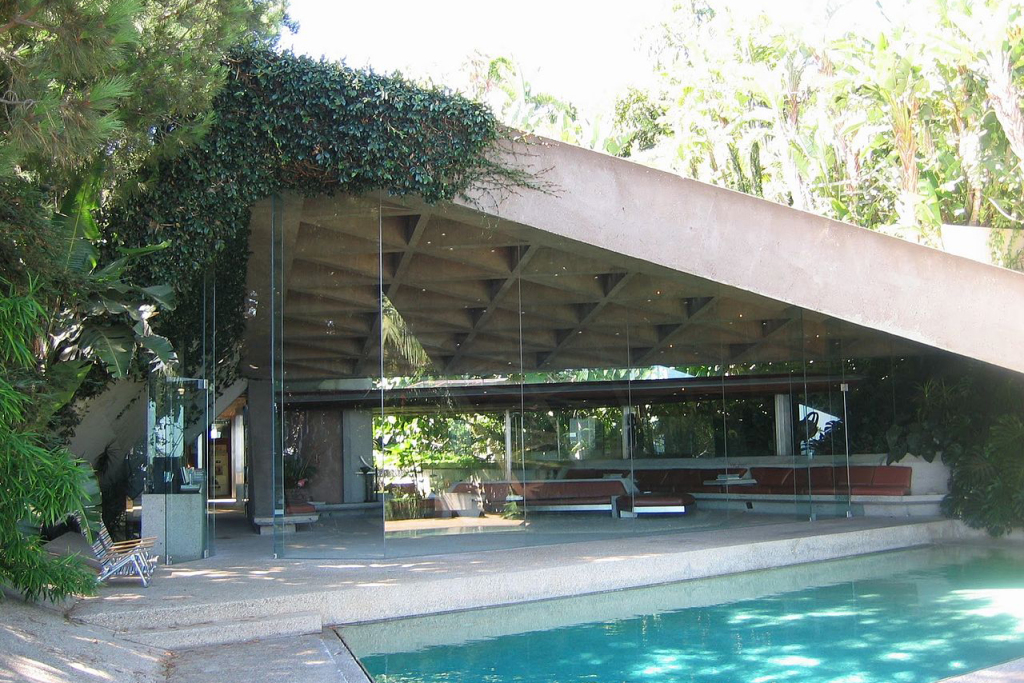 Published by: aaron in News